So, taking a bike completely apart can be a bit of a daunting task, especially when it's a bike that you just spent a small chunk of money on. I have worked on bikes a bit in the past but never completely tore one down with the intent to rebuild it from the bottom up. I hate the feeling of helplessness. So, I typically try and figure out how to fix/ solve whatever problem I am presented, which means there have been a lot of things I have taken on in my life that were intimidating initially. I find that the best way to approach a task like this is one bolt at a time. That sounds cheesy but it's amazing how your confidence grows when you take something apart and see that things aren't as complicated as they seem.
So if you look above you can see a few hours worth of work. I basically just took bodywork off of the bike, removed the motor, took pictures of what I was doing, and put parts in bags with labels stating where they came from. My next step was to take the motor to Ray so we could take it apart and see what failed. At this point I'm feeling like this bike will be in a million pieces when I get planted back into the earth. What's sad about that is that I hadn't even taken the motor apart yet.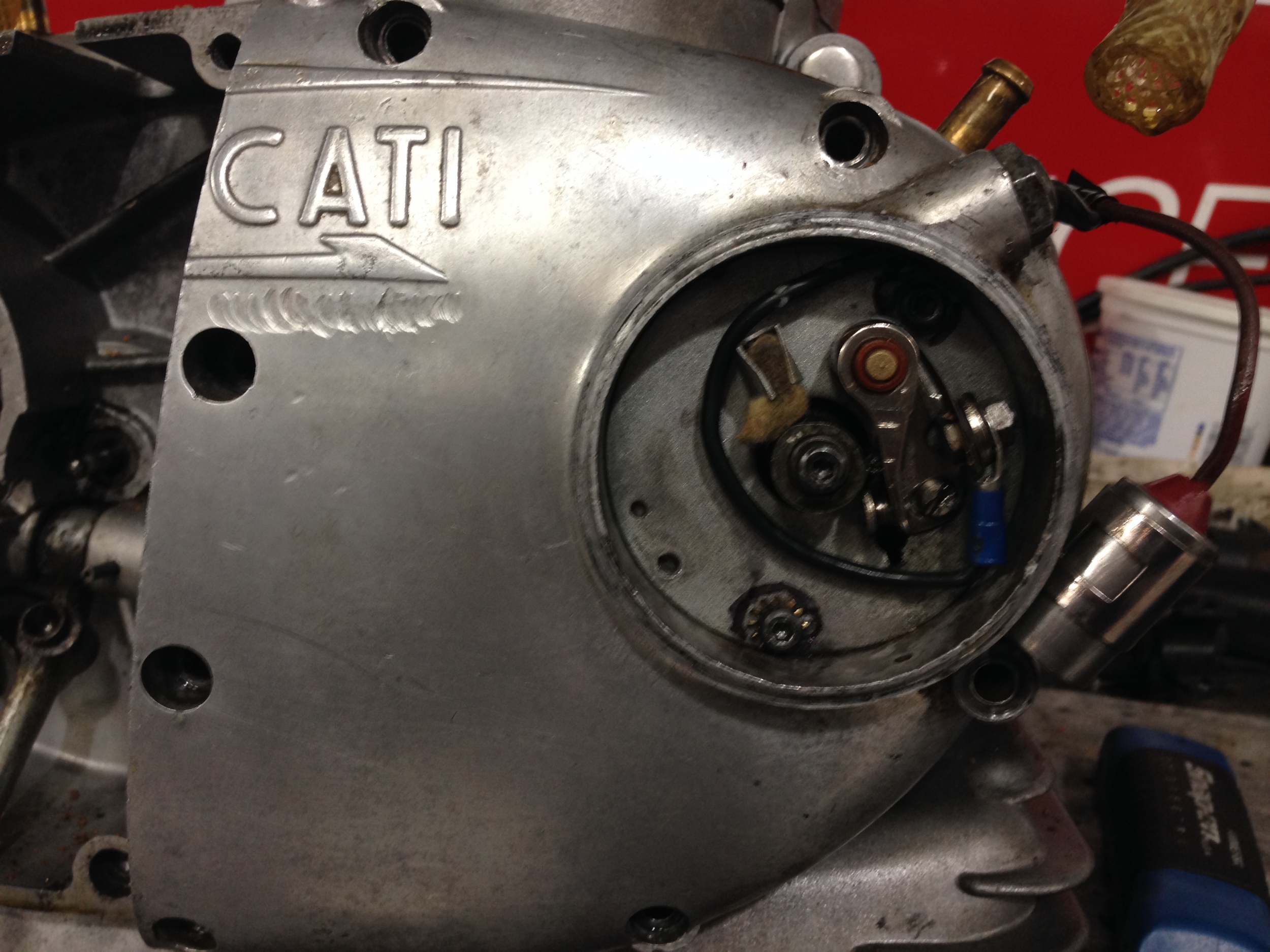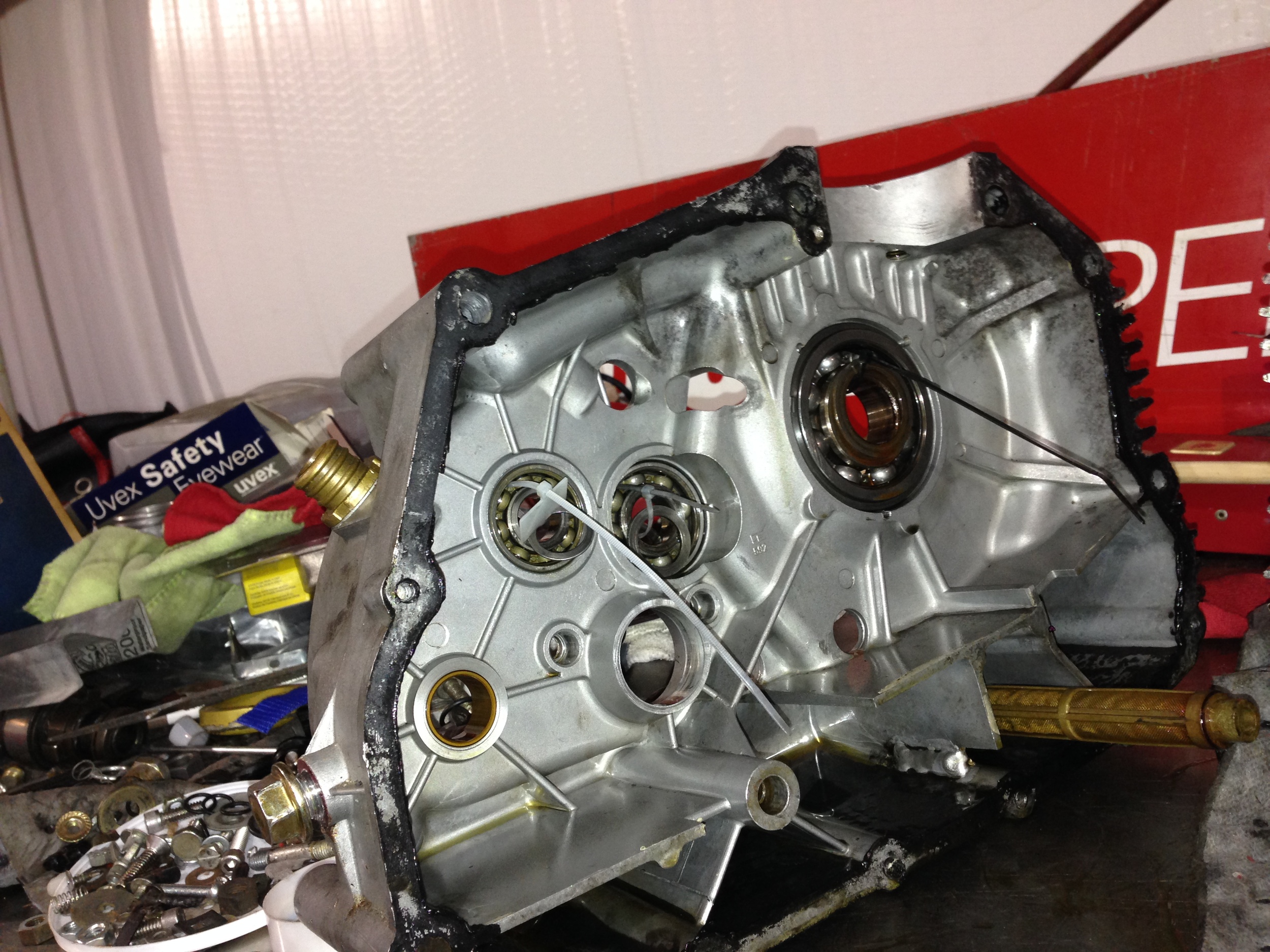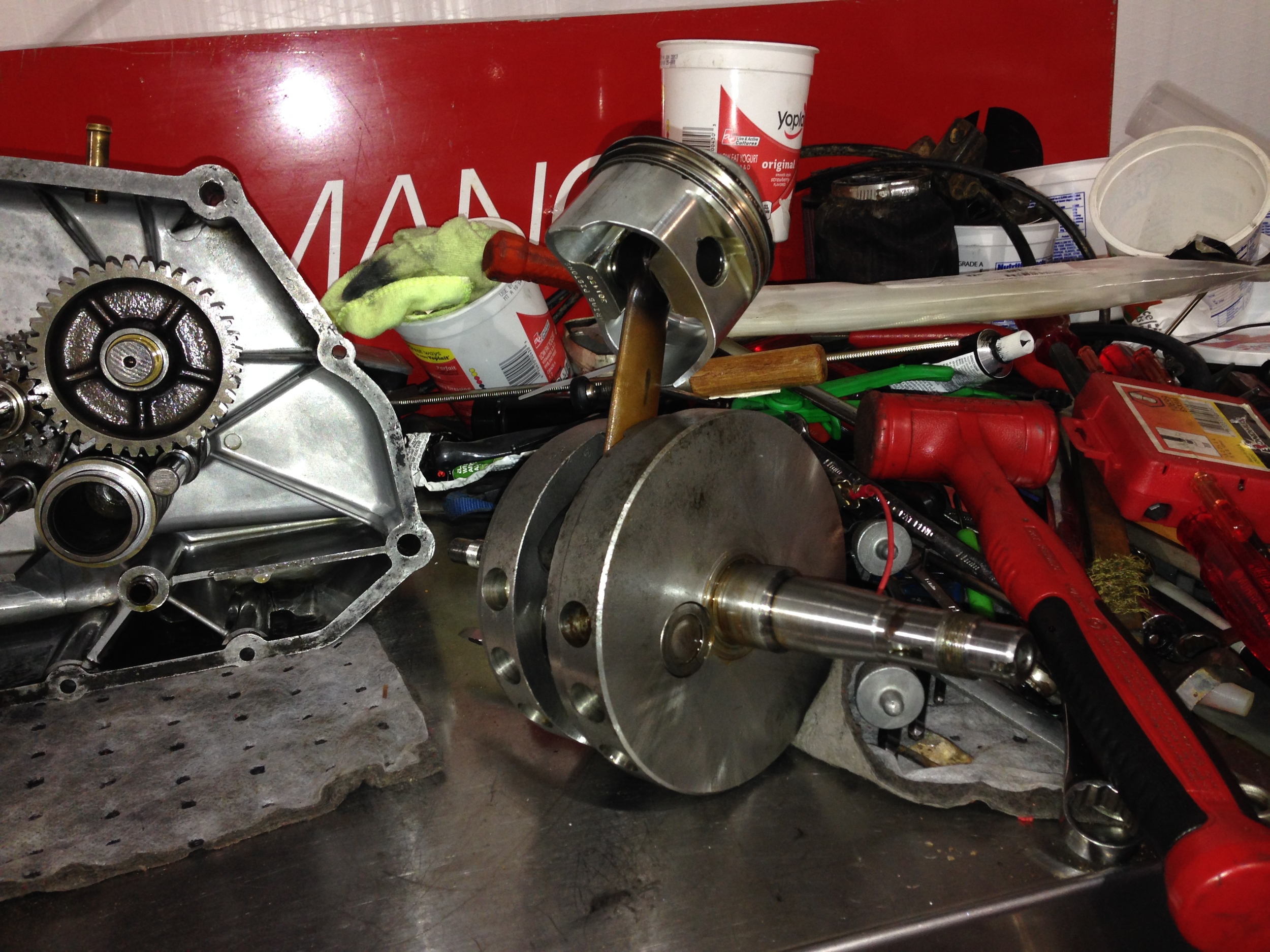 When I first saw the bike back at Barber Ray mentioned that he thought that the crank was having problems at the connecting rod. To me the fact that he diagnosed the problem before ever seeing anything was crazy. Ray can just listen to a motor and get a pretty good guess as to the problem it is having. So we tear the motor down and pull the crank (this took a couple of sessions with Ray). Ray was spot on. The guy kinda blows my mind. Now that we had the motor apart and found the problem our next step was to get it fixed. There is a company in Florida called Syd's Cycles that specializes in old Ducati's. Ray called Malcolm at Syd's and got instructions on shipping and packing the crank, cylinder, and oil pump. I didn't mention this yet but the piston has to be replaced too because of the issues with the crank. We sent the oil pump for Malcolm to look over and make sure that it is good to go. The reason Ray can't fix the crank is basically the crank has to be pressed back together once it is fixed. This process involves some very precise machinery that we don't have here locally. The motor is currently in Florida. I still have plenty I can do to get the chassis ready. I will give you some info on that next time.